Send Inquiry
Your decision of choosing us over others for Cooling Tower Components, Drift Eliminators, Cooling Tower Drift Eliminators, Trickling Filters and other products is the best decision, as we serve quality.


There are companies which get indulged in their inner functioning like company's mission and plans to offer products, so much that forget to focus on the wants and requirements of customers. But our company, Super Plast Company, is not like these companies as it gives attention to company's profitability equal to customer's wants. We are a manufacturer and exporter. We research in our own ways about what customers prefer and like, in addition to what is best for their company. Taking into consideration all the factors, we further make available to them a cost-effective product line.

Our offerings like Cooling Tower Components, Drift Eliminators, Cooling Tower Drift Eliminators, Film Fills, Waste Water Systems,

Trickling Filters, PVC Sleeves, UV Sterilizer and many others,

suit customers demands. We put a lot of effort in fabricating a quality line of products as we know quality is the best factor that makes lasting impression on customers. With focus on customers' satisfaction, our company has associated itself with supreme material providers. Also, an in-house department for ensuring quality has been made to ensure excellent functionality in products.

Unique Experience for Every Customer

In the modern world, customers have a lot of choices for buying products, but their one wrong decision can lead to wastage of money invested in products of a low quality provider. At Super Plast Company, we proudly boast of being a quality entity that proves customers decision of investing in our products right by providing only perfect quality products, We create for every customer a unique experience of dealing with our company and ensure all our clients, a great experience.

Our Production Capability

Making a diverse product portfolio requires not only effort and knowledge, but also investment. So, we have invested a good sum in our production capacity. In our large space for production, Cooling Tower Components, Waste Water Systems, PVC Sleeves along with a host of other products are manufactured responsibly and to utmost perfection. In total, 100 Tons of products are manufactured in one month. Also, since large quantity is manufactured by our experts, we have set 500 Kgs of limit as minimum order quantity.

Primary Competitive Advantages

Large distribution network
30 years of long-standing
Excellent production base
Import from established companies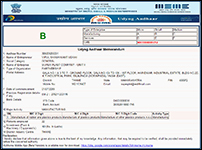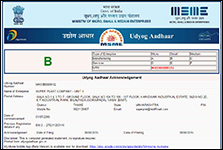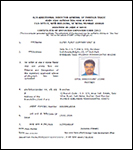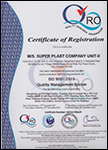 Latest Trade Offers
We are determined as one of the most well-known name indulged in manufacturing and supplying Top Quality PVC Rigid Profile to our clients in Vasai, Ma..
With the years of experience and backed by the team of industrial experts, we are able to offer an huge array of Trunkings Patti to our clients. These..